Cloud Security , Security Operations
Zscaler CEO: 'Uncertainty Can Act as a Catalyst for Change'
CIOs Are Using the Economic Downturn as Rationale to Consolidate on Zscaler's Tools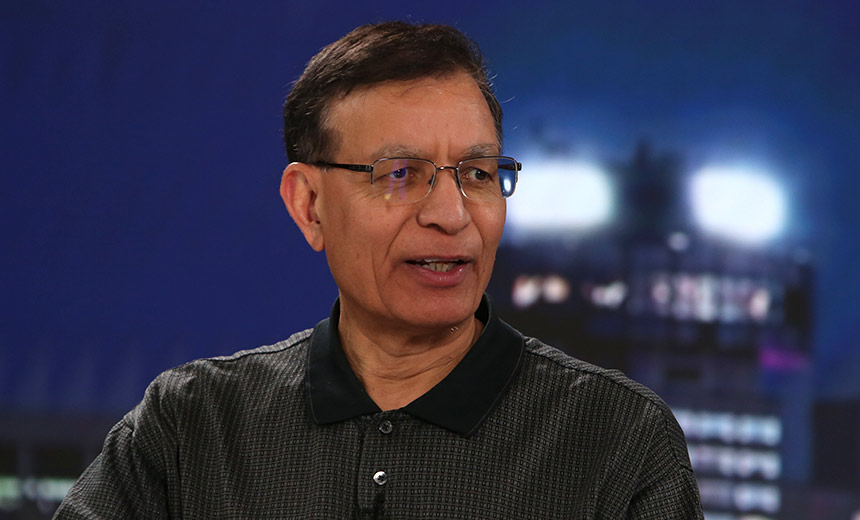 Zscaler has notched large, multiyear, multipillar deals as the economic downturn prompts customers to seek replacements for expensive legacy point products, says CEO Jay Chaudhry.
See Also: Live Webinar | Cutting Through the Hype: What Software Companies Really Need from ASPM
The San Jose, California-based cloud security vendor says clients are increasingly buying the company's secure web gateway, private access and digital experience products as a single bundle, according to Chaudhry. But the larger deals mean that it now typically takes a year rather than nine months to close as customers subject the transaction to additional scrutiny and review, says CFO Remo Canessa (see: How to Distinguish True Zero Trust From Imposters).
"I believe periods of uncertainty can act as a catalyst for change," Chaudhry tells investors during an earnings conference call Thursday. "CIOs are telling me that they are using this challenging environment to drive change and to eliminate the technical debt of legacy point products, which are expensive to buy and operate."
Over the past year, Zscaler has increased the number of customers spending at least $1 million with the company annually by 55% from 224 a year ago to 348 today, according to Canessa. The company also added 128 customers in the fiscal quarter ended Oct. 31 that are on pace to spend $100,000 with Zscaler each year, bringing that figure to 2,217, Canessa says.
"Customers are expanding their commitments with us, from a targeted use case to a much broader platform-centric approach," Canessa tells investors during the earnings conference call. "In our opportunity pipeline, we're actively working on more multiyear and multipillar opportunities than we historically have."
'There Is Pressure on Cost Consolidation and Simplification'
Getting seven-figure deals across the finish line requires both engagement with the customer's CIO or another member of the C-suite as well as a strong business justification that can be presented to the CFO, Chaudhry says. Zscaler has grown the number of business value assessments it does for clients and typically offers a return on investment of greater than 200% given how many point products it replaces.
Large deals increasingly have to go through customer CFOs and CEOs for approval, especially as the economic headwinds stiffen, according to Chaudhry.
Chaudhry says Zscaler and its partners have excelled at forming strong C-level bonds and positioning the platform as part of the CIO's budget rather than part of the security budget, since the former has more money to spend. Security is typically a fairly small part of the overall IT budget overseen by the CIO, and working closely with CIOs has allowed Zscaler to get a fair share of the total IT budget, Chaudhry says.
"There is pressure on cost consolidation and simplification," Chaudhry says. "While customers won't start big new projects, projects that can be done without big investments are being done."
From a technology perspective, Chaudhry says the company's data protection offering has been gaining traction given customer concerns around data leakage and employees working from anywhere. Zscaler over the past quarter has debuted a new data loss prevention service that automatically classifies unstructured data without requiring any upfront configuration, according to Chaudhry.
Zscaler also recently integrated ShiftRight's workflow automation technology into its data protection offering to significantly reduce case resolution time by making it easier for organizations to manage potential risks and incidents. The company will integrate the capabilities acquired from ShiftRight in September for $25.6 million into areas of its platform outside data protection in the months ahead (see: Zscaler Buys Workflow Automation Firm ShiftRight for $25.6M).
"The advantage of Zscaler is that from a cost perspective, security perspective and user experience perspective, it is a top platform," Canessa says. "We need to find a way through this macro environment, keep on executing, and we feel things will take care of themselves."
Stock Drops Despite Earnings Beat
| Zscaler | Quarter Ended Oct. 31 2022 | Quarter Ended Oct. 31 2021 | Change |
| --- | --- | --- | --- |
| Revenue | $355.5M | $230.5M | 54.2% |
| Net Loss | $68.2M | $90.8M | 24.9% |
| Loss Per Share | $0.48 | $0.65 | 26.2% |
| Non-GAAP Net Income | $44M | $21M | 109.6% |
| Non-GAAP Earnings Per Share | $0.29 | $0.14 | 107.1% |
Source: Zscaler
Zscaler's revenue of $355.5 million in the quarter ended Oct. 31 beat Seeking Alpha's sales estimate of $340.8 million. And the company's non-GAAP earnings of $0.29 per share edged out Seeking Alpha's estimate of $0.26 per share.
The company's stock was down $14.90 - 10.31% - to $129.60 per share in after-hours trading Thursday. Despite the drop, Zscaler's stock was trading lower than that as recently as Wednesday afternoon. The Americas accounted for 52% of Zscaler's revenue in the most recent fiscal quarter, while EMEA and APAC generated 33% and 15% of the company's sales, respectively, Canessa says.
For the quarter ending Jan. 31, Zscaler expects non-GAAP net income of $0.29 to $0.30 per share on revenue of between $364 million and $366 million. Analysts had been expecting non-GAAP net income of $0.26 per share on sales of $355.4 million.