Zions Hit for BSA Violation
Regulators Assess $8 Million Fine for AML Deficiencies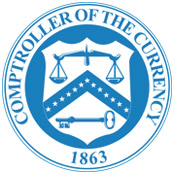 The Office of the Comptroller of the Currency fined Salt Lake City-based Zions First National Bank ($50 billion in assets) $8 million for violations to the Bank Secrecy Act and the USA Patriot Act.

The OCC and the Financial Crimes Enforcement Network found deficiencies in anti-money-laundering practices related to transactions made in 2006 and 2007 between Zions and money-service customers in Mexico. Regulators say the bank failed to adequately monitor activity and transactions totaling more than $5.4 billion, most of which related to a new remote deposit capture service. Wire activity totaling more than $7.9 billion with foreign customers also was not sufficiently monitored, the investigation found.

In an OCC statement issued Feb. 11, Acting Comptroller of the Currency John Walsh, says, "The OCC continues to work with FinCEN and other agencies to ensure compliance with the requirements of the Bank Secrecy Act and USA Patriot Act. With these actions, we are sending another strong message that banks need to be vigilant and ensure that they have effective anti-money laundering programs in place."
Regulators Set Example
"In the recent past, we have seen several banks fined as a result of poor correspondent banking procedures, particularly those with Mexican respondents," says AML expert Kevin Sullivan. "While $8 million seems like a heavy hit, in comparison to some of the other recently fined institutions, this could have been a lot worse. Zions First National Bank has approximately 130 branches in 10 states, and I would speculate they do significantly less activity in amount and volume of transactions processed as opposed to some of the larger institutions that have been under recent regulator scrutiny."

In October, HSBC North America (USA) ($186 billion in assets) got slapped with a cease and desist order for similar violations. Regulators found deficiencies in HSBC's BSA compliance program that affected SARS, customer due diligence relating to foreign affiliates and risk assessment, and the monitoring of bulk-cash purchases and international funds transfers.

When the order was issued, Sullivan said the OCC was sending a message. "Any good AML (compliance) director should be reviewing these types of enforcement actions, and then take the time to analyze their own program to make sure that they are compliant and not making similar mistakes," he said.

But the HSBC order did not include a multimillion-dollar fine, like the one imposed on Zions. HSBC was asked to implement corrective actions and be subject to periodical reviews.

Hugh Jones, CEO and president of Accuity, a global AML solutions provider, says the Zions fine fits the crime. "That is not an outlandish fine," he says. "In fact, it's quite modest, especially compared to recent BSA or FCPA (Foreign Corrupt Practices Act) fines. To me, the size of it suggests that the regulators are saying that there is little evidence of willful deceit and (that it is) more a sin of poor process."