Cyberwarfare / Nation-State Attacks , Endpoint Security , Fraud Management & Cybercrime
Sen. Wyden Asks NSA About Trump Administration Device Security
Senator Voices Concerns in Light of Report That Jeff Bezos' Smartphone Was Hacked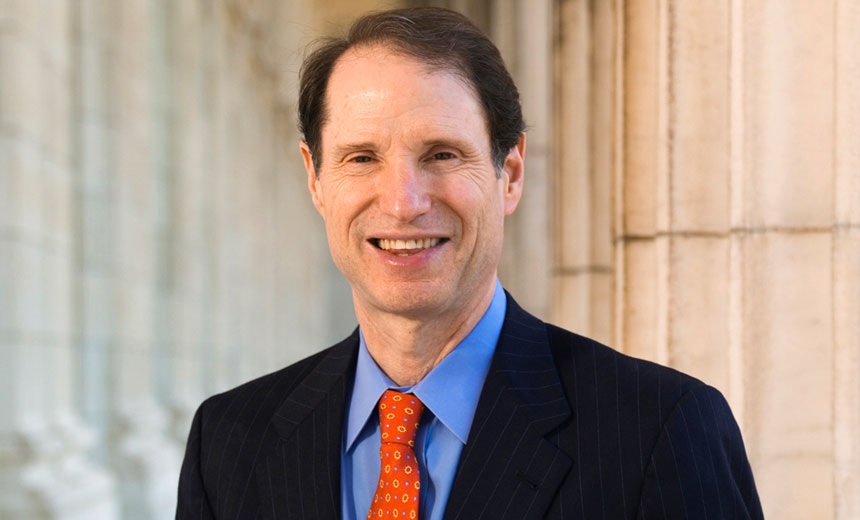 U.S. Senator Ron Wyden, D-Ore., has called on the National Security Agency to take steps to make sure the personal devices of high-ranking Trump administration officials are secure following a report last week that Amazon CEO Jeff Bezos' smartphone had been compromised.
Bezos' smartphone was allegedly hacked using a malicious file sent directly from the official WhatsApp account of Saudi Arabia's Crown Prince Mohammed Bin Salman. Bezos also owns the Washington Post (see: Investigators: Saudis Hacked Amazon CEO Jeff Bezos' Phone).
See Also: Live Webinar | Navigating the Difficulties of Patching OT
Wyden wrote to NSA Director Paul M. Nakasone on Friday, asking if the agency was sure that the Saudi government had not used the crown prince's WhatsApp account to hack the devices of senior government officials, such as White House Senior Adviser Jared Kushner, who have reportedly had contact with Bin Salman on the Facebook-owned messaging app.
"Until the White House takes security seriously, the most sensitive secrets of this country will end up in enemy hands," Wyden told reporters on Friday, according to The Hill. "So today, I am writing to the National Security Agency and asking them to evaluate the security risks of Jared Kushner, and other White House officials who may have messaged [Mohammed Bin Salman], particularly on their personal devices. If the Saudi government had access to Jared Kushner's phone, it'd be practically like putting a bug in the Oval Office."
Some security experts, however, have expressed reservations about the report that describes the hack of Bezos' iPhone, pointing out that no malware has been recovered so far (see: The Bezos Phone Hack: Narrative Framed by Loose Facts).
Foreign Hacking Concerns
Wyden, a member of the U.S. Senate Intelligence Committee, also asked Nakasone for an update on a commitment made by the agency to better protect government institutions, including the White House, against hacking and foreign surveillance operations. Wyden asked the NSA whether it believes the White House is capable of defending against a hacking attempt that targeted either President Donald Trump and the members of his staff.
"The American people have a right to know if their government is protecting senior officials from clear and present cyberthreats - especially with an election mere months away," Wyden wrote.
Wyden's letter also pointed to concerns raised by Dimitrios Vastakis, the former chief of computer network defense at the White House, who resigned last year. "The White House is posturing itself to be electronically compromised once again," Vastakis wrote in his resignation letter in October, according to the Hill.
Wyden Writes To Bezos
On Jan 22, Wyden also wrote to Bezos asking for information on the alleged hacking of his phone by the Saudi government in order to help congressional investigators understand what happened and to help protect other Americans against similar attacks.
In the letter to the Amazon CEO, Wyden pointed to a March 2019 opinion piece by Bezos security consultant Gavin de Becker, alleging that the Saudi government had hacked his client's smartphone.
The United Nations also put out a statement last week calling for an immediate investigation into the hack.
"The information we have received suggests the possible involvement of the crown prince in surveillance of Mr. Bezos, in an effort to influence, if not silence, The Washington Post's reporting on Saudi Arabia," according to the U.N. report.
Saudis Under Pressure
The Saudi government continues to face scrutiny over the killing of Washington Post journalist Jamal Khashoggi. The journailst was killed in Saudi Arabia's consulate in Istanbul in October 2018 after trying to obtain documents for his upcoming marriage. He had long been a fierce critic of Saudi Arabia's regime, and the Post fervently criticized Saudi Arabia afterwards
Saudi Arabia has denied any involvement in the hack of Bezos' smartphone.
"Recent media reports that suggest the Kingdom is behind a hacking of Mr. Jeff Bezos' phone are absurd. We call for an investigation on these claims so that we can have all the facts out," the country's U.S. embassy tweeted.