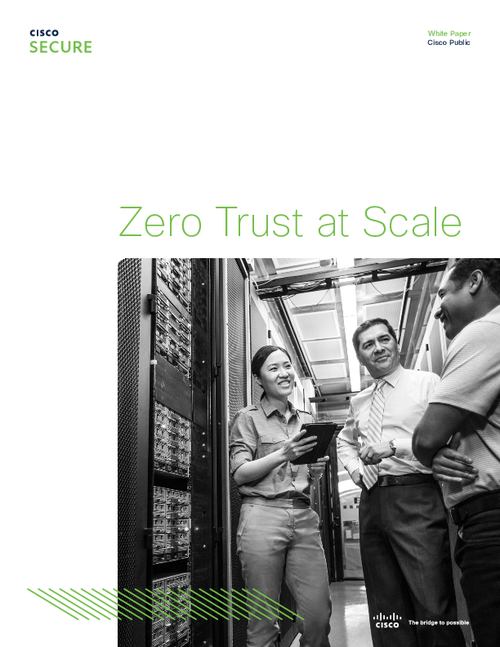 What does Zero Trust at Cisco look like? When we think about zero trust at Cisco, four things need to happen every time someone tries to access an application:
We verify the user
We confirm that the device is up-to-date and healthy
We validate that a Cisco-managed device is being used
The application can be accessed without the VPN
And when we say every time, we mean it. Not once a day, not for one application, but continuously. Read this eBook to find out how using the features of Duo Beyond, our team set out to improve security and create a better experience for our 100,000+ users - a fundamental shift that took place in less than five months.