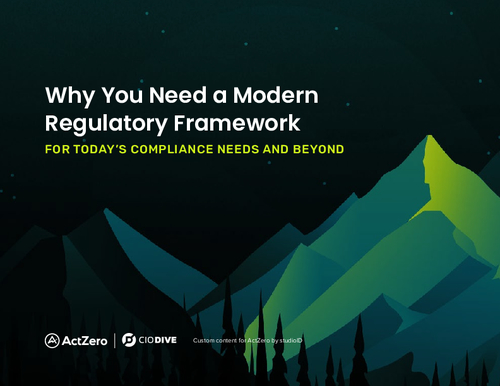 The road to cybersecurity compliance has changed dramatically in recent years, with proactive efforts such as incident response, forensic investigation and threat hunting on the rise.
However, compliance standards have typically not kept pace with the need for companies to level-up their security stance in an era of new regulations and multi-framework overlapping requirements.
CMMC has become the gold standard when it comes to cybersecurity. Download this Whitepaper from ActZero to learn why companies should embrace the model to ensure compliance and control their fate.