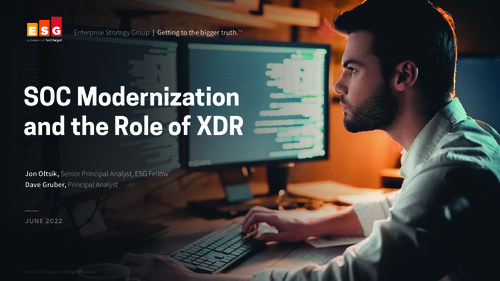 According to ESG, "More than half of IT and security professionals involved with cybersecurity surveyed think SecOps is more difficult today vs. two years ago." Yet, improvements are taking place as teams adopt future-forward practices, including deploying XDR solutions. In this e-book, you'll get insights into how your peers are:
Utilizing XDR and the MITRE ATT&CK® framework.
Applying new tools and technologies.
Creating better SOC operating models.
Resolving issues like skills shortages.
Download this e-book now to learn more.