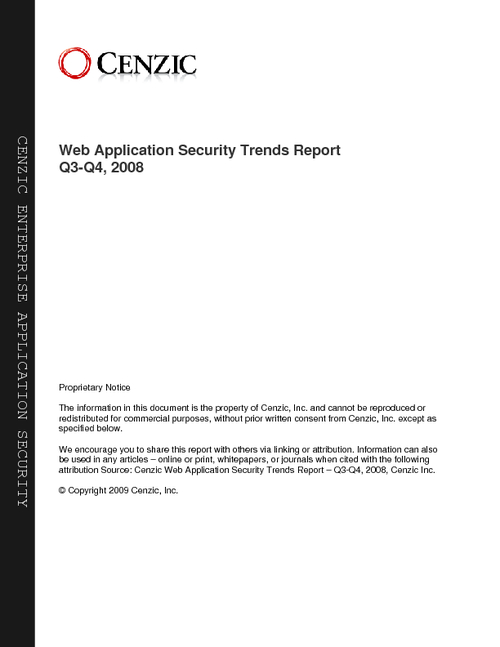 Attacks against many financial institutions
-- including one of the largest in history against Heartland -- continue to prevail throughout the second half of 2008. Many political hacktivism attacks result in countries defacing one another's Websites with the usual suspect countries including India, Pakistan, Russia, Georgia and China. It's clear that this war is currently being fought on the hackers' terms and they are, for the most part, winning.
Read the latest Web application security trends report now, and:
Review the latest Web application security trends as reported by the Cenzic Intelligence Research (CIA) team from data analyzed from a variety of sources such as Mitre, OWASP, SANS, Secunia, Security Tracker, Symantec, and US-CERT.


Get an overview of the Web Application security market, key findings, top 10 vulnerabilities, and breakdowns of Web application vulnerabilities.


Learn best practices on how to develop and maintain your web application security policies.


Receive analysis and expert insights on how to avoid data breaches due to unsecured web applications.