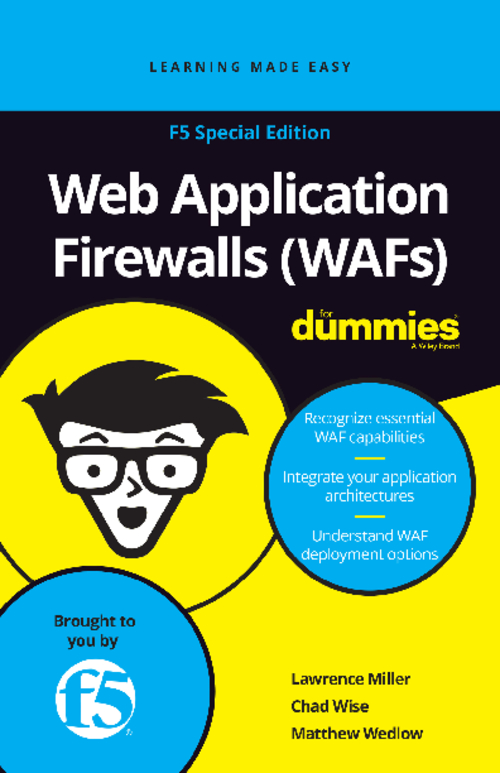 Nearly half of all breaches in 2019 involved web applications, according to the Verizon Data Breach and Investigations report.
How can a web application firewall (WAF) help? What does a web application firewall really do? What can it protect against?
The WAF for Dummies eBook can answer these and other questions about what a WAF can do to protect your applications and satisfy security compliance requirements.
Download this eBook to learn:
The types of attacks a WAF can protect against
Why a WAF is "table stakes" in protecting applications from attackers
The different ways to deploy a WAF in both legacy and modern architectures