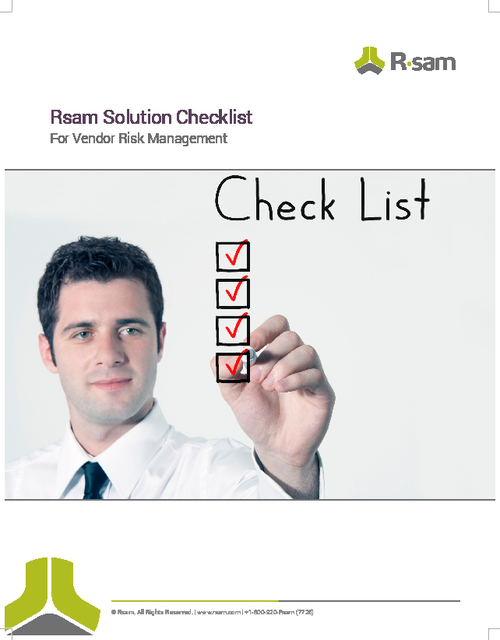 As enterprises continue to outsource more aspects of their operations to third parties, they expose themselves to more shared risk. It can be a staggering responsibility. Most organizations understand the need to automate vendor risk management activities to keep up with increasing scope and scrutiny. Yet they struggle to identify and prioritize the key features that their VRM solution must provide so they can make a significant impact quickly.
The following solution checklist can serve as a guide in mitigating vendor risk.
Download this checklist which outlines key features that you should look for in a VRM solution such as:
A user-friendly portal;
Flexible risk categorization and scoring;
Integration with other systems and third-party intelligence.