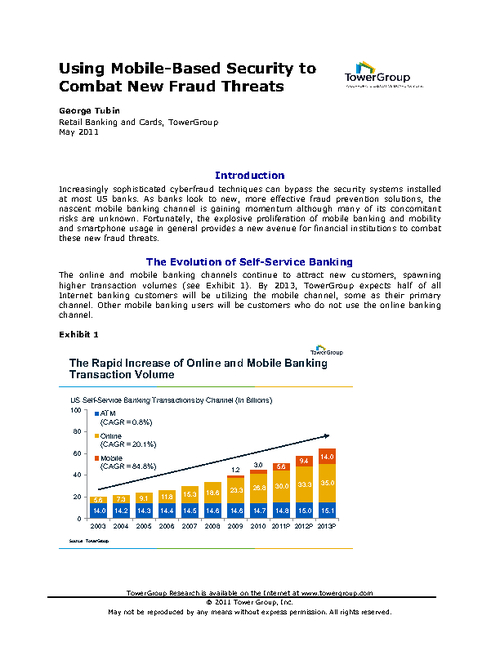 The proliferation of mobile devices and mobile services engenders both threats and opportunities in the financial services market. Because they recognize the opportunity to find vulnerabilities in this nascent technology, cybercriminals are turning their focus to the mobile channel to launch new attacks. Yet, both widespread consumer adoption of mobile devices and mobile usage patterns bode well for financial institutions to use the mobile channel to help monitor and prevent potential fraud attempts. Financial institutions must get ahead of the fraud problem by actively investigating and implementing mobile-based security approaches before criminals get too far ahead.
In this whitepaper, readers will learn about:
Methods of securing self-service channels including layered security and cross-channel fraud detection;
Leveraging the mobile channel to combat fraud and choosing the right solution;
The future of mobile security approaches - workable friendly solutions for FSIs.