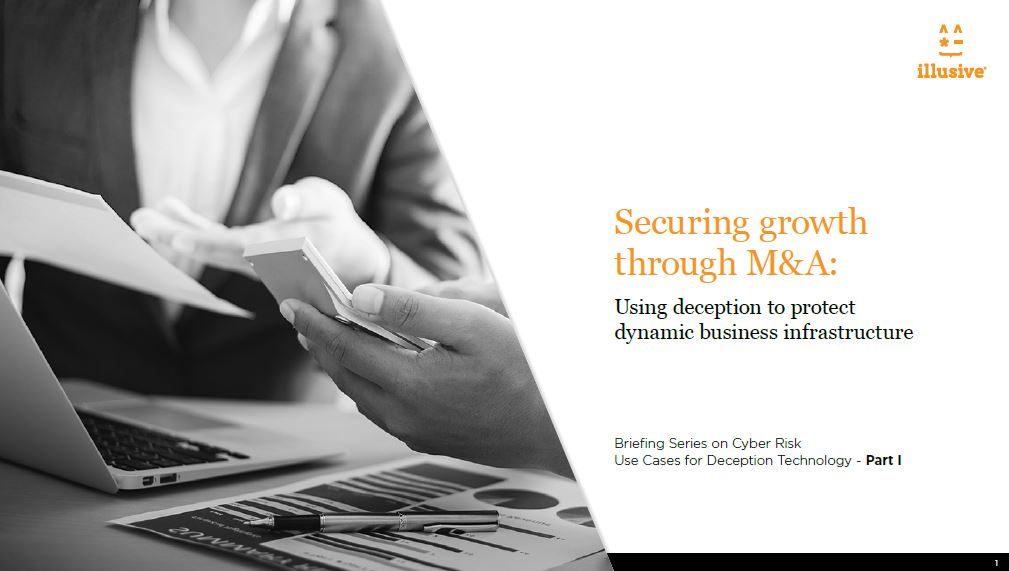 During periods of rapid growth, your business is especially vulnerable to cyberattacks from both malicious insiders, and external threat actors. Extended periods of IT change and consolidation can open seemingly minor security gaps that can quickly become gaping holes attackers will exploit. This quick read will enrich your internal dialog about how to prepare for elevated risk of high-impact cyberattacks.
Download this eBook to learn more about:
High-profile incidents of cyber disruption during M&A;
When and how security leaders should involve themselves;
The role deception technology can play in preventing disruption.