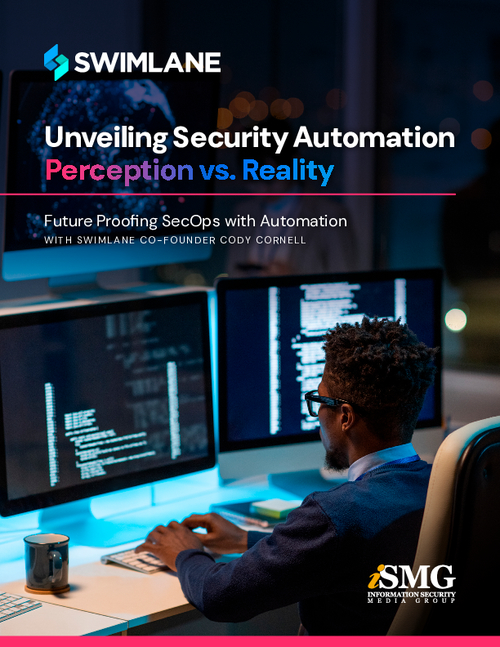 The C-suite and boards are more involved in cybersecurity decisions than ever before, but executive leaders still have a huge disconnect between perceptions and operational realities. This gap leads to miscommunication and missed expectations that could pose great risks to the enterprise, said Cody Cornell, co-founder and chief strategy officer with Swimlane.
Swimlane's 2023 Cyber Threat Readiness Report found that 70% of executives think all security alerts are being managed - starkly contrasting the 36% of front-line employees who say alerts are being addressed.
While enterprises have embraced automation, it's often not embedded as a core competency. Automation is a journey, and it involves a maturation process. Organizations should evolve their automation capabilities through systematic adoption of frameworks, he said.
In this interview with Information Security Media Group at Black Hat USA 2023, Cornell also discussed:
Key highlights from the 2023 Cyber Threat Readiness Report;
The challenges of perception mismatch in managing security alerts;
How Swimlane's ARMOR Assessment helps security leaders identify security gaps.