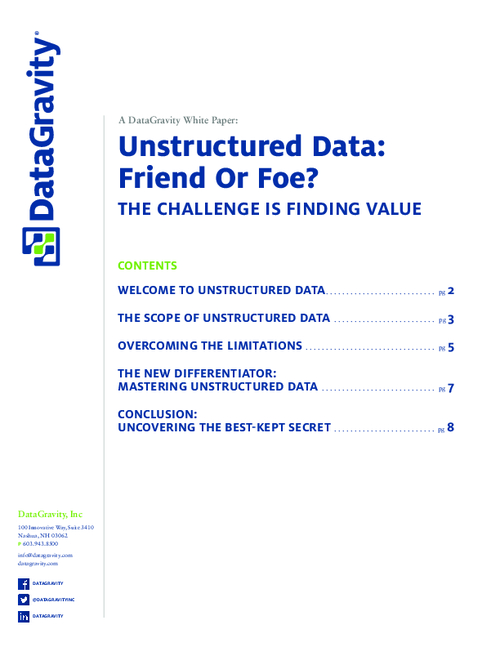 Unstructured data may be the world's best-kept secret. Companies have been slow to recognize that valuable information lies within the documents, emails, and social streams that are being constantly created. The value of structured data continues to grow, of course - but the new battleground for competitive advantage revolves around unstructured data.
Download this whitepaper to explore:
The advantages companies can accrue from quickly and effectively taking charge of unstructured data.
How to overcome the challenges of unstructured data to find the "need in the haystack"