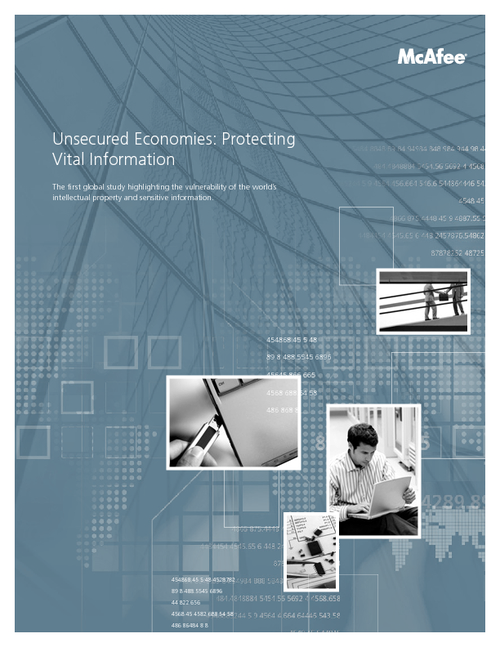 As businesses all over the world struggle to survive the economic downturn, the pressure is compounded by security risks due to data leakage, data loss, and outside attacks - which have increased substantially over the past year. Information - and especially intellectual property - has become an attractive and profitable target for cybercriminals. In collaboration with experts in the fields of data protection and intellectual property, McAfee addresses the tough questions on every CIO's mind as they attempt to secure vital corporate information across companies and continents.
Download this McAfee report to find the answers to these thought-provoking questions:
How is the current economic downturn impacting the ability of organizations to protect vital information such as intellectual property?


Which countries pose the biggest threat to economic stability in others?


How are cybercriminals targeting enterprises across all geographies?


How will the protection of digital assets help or hinder a global economic recovery in the coming year?


What best practices can your company follow to survive and thrive in these uncertain times?