Unified Identity Governance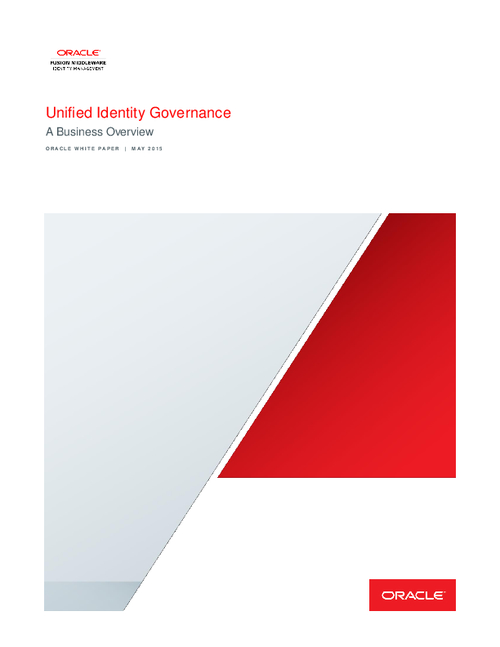 Application proliferation has created identity fragmentation as user identities are inconsistently managed across applications in the enterprise, increasing risk and cost. Enterprises need to ensure users have sufficient access privileges to perform their job functions, but for compliance and security reasons it's also important to constrain such access. Accordingly, enterprises must make it easy for users to acquire and provision access, and also easy for managers, resource owners, and system administrators to review and revoke access. Today, Identity Governance solutions are no longer geared solely towards administrative users; rather they enable business users to complete key tasks through intuitive self-service interfaces.
This white paper discusses how Oracle's Identity Governance suite components work together to create a complete and converged identity governance process for the enterprise and is designed to help enterprises balance these objectives of access, security, and compliance.