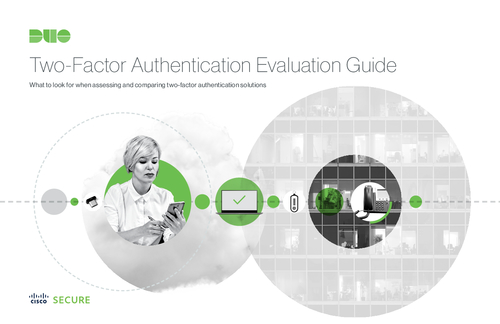 By verifying your users' identities before they access your network, two-factor authentication protects your applications and data against unauthorized access. But, not every two-factor solution is the same.
But, not every two-factor solution is the same. Some vendors only provide the bare minimum needed to meet compliance requirements – and lots of hidden costs required for deployment, operation and maintenance. Plus, many traditional solutions are clunky, error‐prone and require extensive user training and support – costing your employees time and productivity.
Downlead this guide and learn:
A comprehensive set of criteria to customize your evaluation to your organization's needs.
An overview of the hidden costs of a two‐factor solution and how to determine your return on investment (ROI) + What to look for to ensure your solution can protect against the risk of a data breach.
A list of resources needed to deploy, provision and integrate your solution.
An overview of the different strategic business initiatives, and how your solution fits into them.