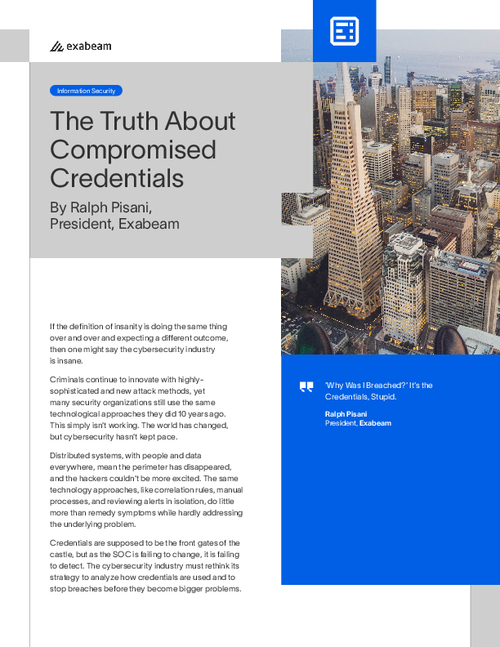 It's highly likely that if you are doing the same thing over and over with your current security platform and expecting a different and better outcome, you are not going to be successful protecting your organization.
Criminals continue to innovate with highly-sophisticated and new attack methods, yet many security organizations still use the same technological approaches they did 10 years ago, hoping to keep their organizations safe. This simply isn't working. The world has changed, but cybersecurity hasn't kept pace.
Ralph Pisani, President at Exabeam breaks it down:
It's all about the credentials;
Criminals are just a password away from pay dirt;
Detecting threats with traditional tools is like finding the needle in the hay stack.