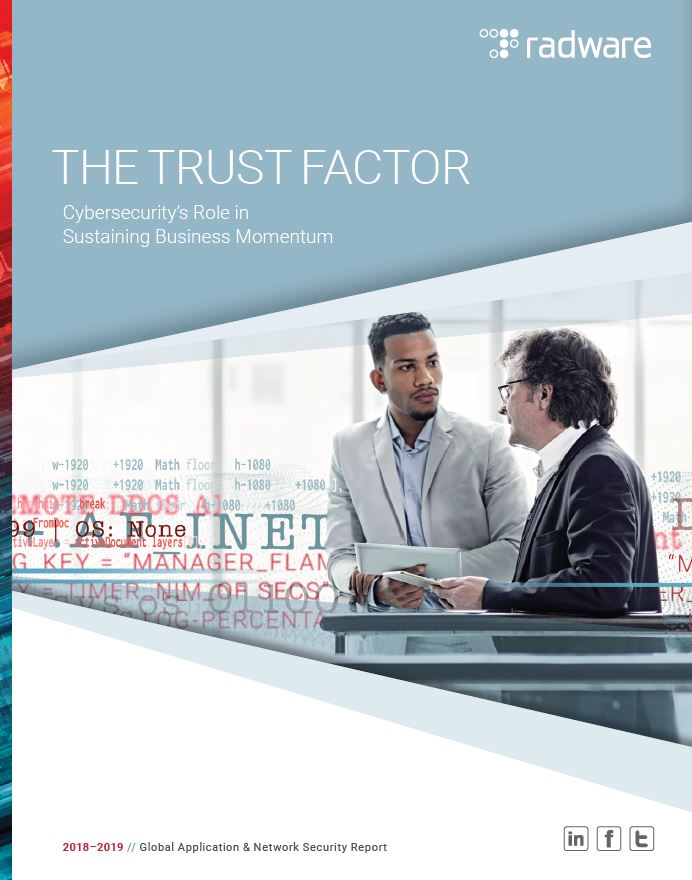 Are you one of the 93% whose business suffered from a cyberattack in 2018?
Successful cyberattacks obliterate consumer trust and destroy brands, and they're only increasing in effectiveness:
The costs of cyberattacks increased 52% to $1.1 million
The ultimate goal of cyberattacks is service disruption
Service outages as a result of cyberattacks grew 15% in 2018
47% lack visibility and control of cloud-based assets
When it comes to mitigating cyberattacks, success is the only option.
Download Radware's 2018-2019 Global Application & Network Security Report to fully understand the business impacts resulting from cyberattacks and the 2019 emerging threat landscape.