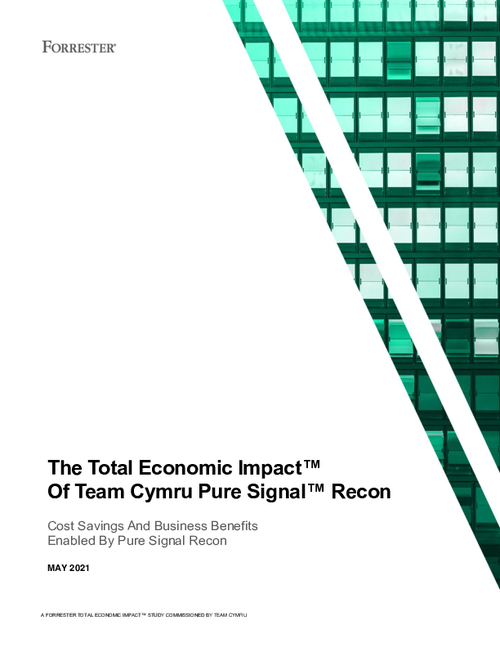 Team Cymru commissioned Forrester Consulting to quantify the positive financial impact of external threat hunting using Team Cymru's Pure Signal™ Recon solution. Supply chain risk is top of mind for most organizations. The company in this study applied external threat hunting to this challenge and is now able to tell third-party vendors when they've been compromised before those vendors even realize it themselves. Learn more about how this organization has achieved 488% ROI over 3 years with payback in less than 6 months.
Learn the impact external threat hunting can make on third-party risk management:
Detect supply chain threats;
Reduce M&A cyber risk;
Improve gains from existing budgets;
Reduce operational drain from phishing attacks.