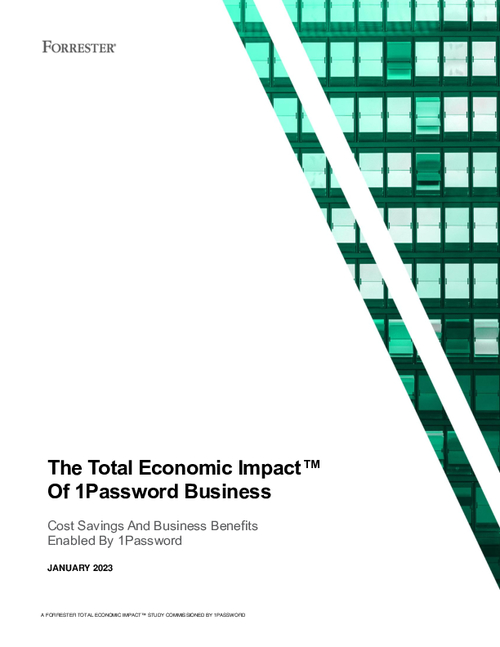 Have you ever wondered, "How much would a password manager save my business in the long run?" We commissioned Forrester Consulting, one of the most trusted research and advisory companies, to calculate the potential return on investment (ROI) that organizations could expect to see after deploying 1Password.
To ensure the results were unbiased, all of the data was collected and reviewed independently by the Forrester team and combined into a single composite organization. Read what Forrester learned in its 2023 study The Total Economic Impact™ of 1Password Business.
The results speak for themselves. Over three years, Forrester's research estimated:
A 206% return on investment (ROI), with benefits totalling $1.3 million over a three-year period.
Increased employee productivity worth $158,000.
A 70% reduction in IT helpdesk support tickets, freeing up 291 hours per IT team member annually.