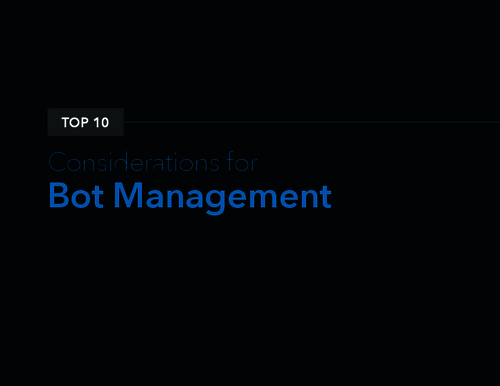 To cut through the noise and get to the result, you need to know how to evaluate bot management solutions and understand what the differences mean for you.
Download this eBook and learn how to further your search with considerations such as:
Which solution has the most sophisticated bot detection technologies?
Do you have visibility into why the solution flagged a request as coming from a bot?
Does the solution provide reporting capabilities that allow you to zoom in on specific bots, botnets, or bot characteristics?
In viewing this content, we would like to share your data with the content creator. Click here for more info or to opt out.