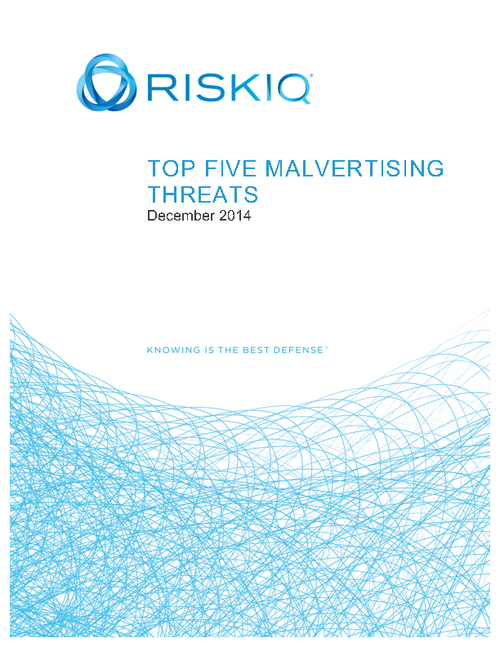 Malvertising is arguably the fastest-growing and least well understood online threat vector today. Malicious advertising, or malvertising for short, is a technique used to distribute malware on popular websites via online advertising networks. RiskIQ has observed an exponential increase in the number and ferocity of malvertising campaigns in 2014. This report summarizes the top five malvertising threats we've observed on the web over the past 12 months: brand impersonating fake software, generic Trojan software, fake antivirus software, Angler exploit kit and RIG exploit kit. In this whitepaper, you will learn:
Five leading security threats to advertising networks, exchanges, publishers and their customers;
How malvertisers can convince victims to install malicious applications that steal user credentials, money, personally identifiable information (PII) or raw data;
How to discover the attack source by identifying and tracking malvertising campaigns that are targeting the customers of advertising networks, exchanges and publishers.