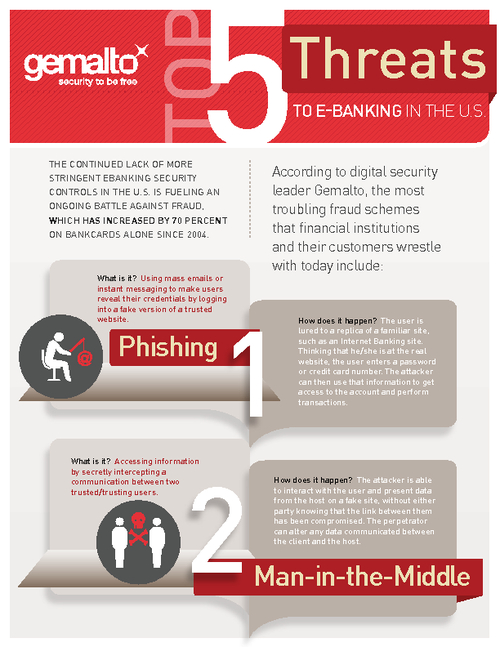 While the U.S. is migrating to more secure payment methods at the point-of-sale, internet banking security continues to be a concern for industry players and consumers alike. The battle against online fraud, which continues to see steady increases, is an ongoing fight. While fraudsters continue to become more creative and resourceful in their attempts, there are a few tried and true methods which account for a large majority of attacks.
Becoming mindful and aware of these types of attacks is the best first step to securing your information online. This infographic details the top five most common threats to eBanking in the U.S. today and provides follow up measures to implement security solutions which aid in preventing them.
Download this infographic to:
Receive a concise, easily understood message about the top five threats to online banking;
Learn how Gemalto's eBanking solutions can help address these top five threats;
Share an approachable, yet informative message with your customers so they can increase their awareness of the threats to their personal information online.