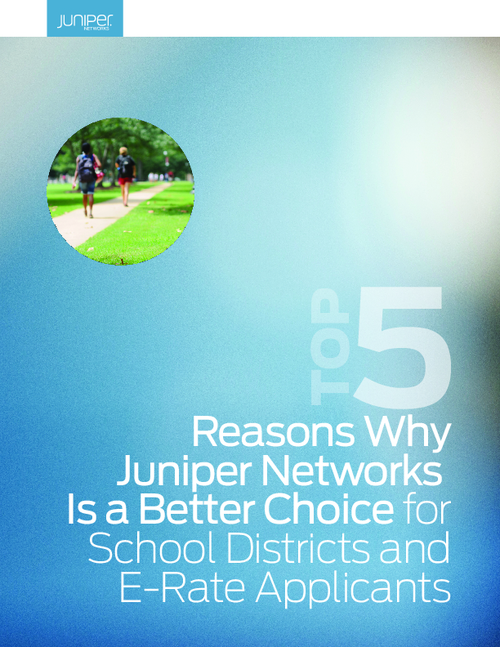 Enhancing student engagement and improving their academic outcomes through digital learning is driving an unprecedented technology transformation. But turning digital learning into reality calls for district networks that are up to the task.
Juniper Networks offers a suite of solutions to help districts prepare their networks for the new demands facing K-12 schools. Here are the 5 best reasons why Juniper Networks is a better choice for schools districts and E-rate applications -
Builds Scalable Networks;
Modernizes and simplifies school networks;
Protects and maintains privacy and security of student data;
Enables best-in-class wireless integration with 802.11ac;
High performance and less cost.