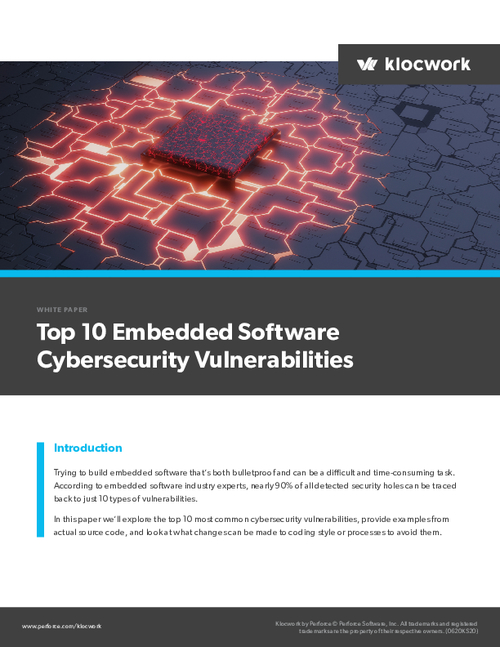 A single cybersecurity vulnerability can leave embedded systems defenseless to data breaches, cyberattacks, and other cyber incidents.
Unfortunately, cybersecurity vulnerabilities are an ever-present threat. In fact, according to embedded software industry experts, nearly 90% of all detected security holes can be traced back to just 10 types of vulnerabilities.
For that reason, it is important to know how to identify and fix these vulnerabilities to help ensure that your embedded systems are secure.
Download this whitepaper to explore:
The top 10 most common cybersecurity vulnerabilities.
Examples from actual source code.
What changes can be made to coding style or processes to avoid them.