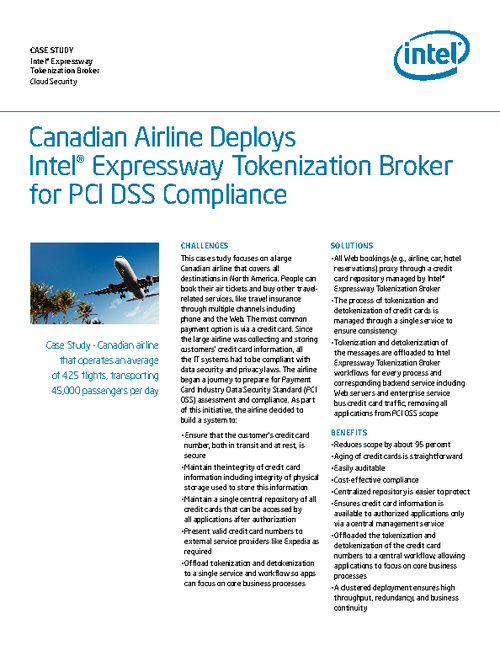 This case study focuses on a large Canadian airline that covers all destinations in North America. It discusses the preparations the airline took towards Payment Card Industry Data Security Standard (PCI DSS) assessment and compliance. It explains how the airline built a system using Intel Expressway Tokenization Broker, to ensure that credit card numbers were safe, while reducing their PCI Scope by 95% percent. This same approach can also be used to minimize compliance audit costs for Personally Identifiable Information (PII), Protected Health Information (PHI), or other sensitive data.
You will learn:
How a tokenization service has been implemented as part of a PCI-compliant API;
Strategies for employing tokenization in complex environments spanning multiple locations and partners;
Real-world benefits of tokenization for PCI DSS compliance.