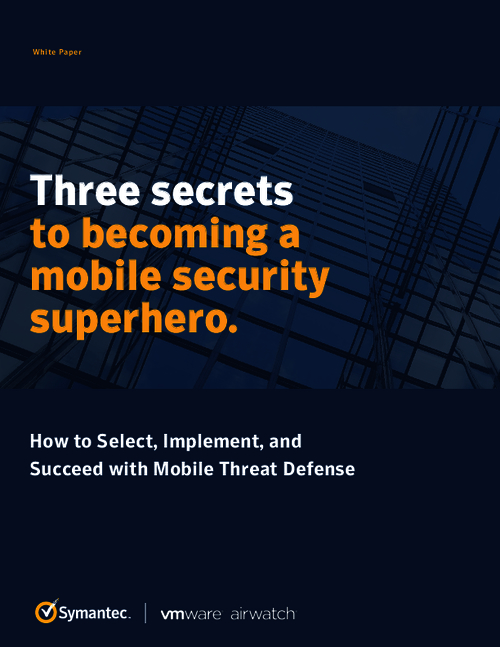 How to Select, Implement and Succeed with Mobile Threat Defense
As more workplaces become 'everywhere' workplaces, cyber threats and attacks increasingly target mobile devices.
Through the eyes of many business leaders, opening a presentation or other document on a mobile device is hardly different from doing the same thing on a laptop. It follows that many business professionals assume that the same IT security capabilities that work so well to protect computers - cybersecurity tools ranging from firewall to IPS, antimalware, antivirus, and more - can also protect mobile devices.
Download this whitepaper which will provide:
Three critical secrets that may help getting buy-in from business leaders about mobile cybersecurity;
Tips to achieve consensus about adopting modern, advanced cybersecurity technologies;
Information about built-from-the ground-up technologies to protect mobile devices with all of the efficacy of cybersecurity for traditional endpoints.