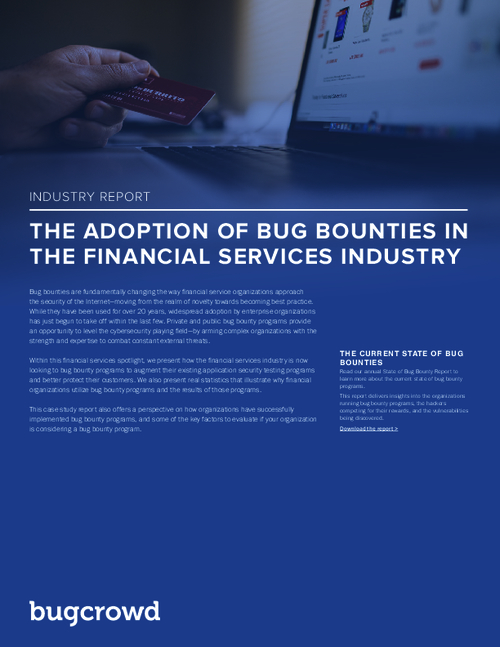 Bug bounties are fundamentally changing the way financial service organizations approach the security of the Internet, moving from the realm of novelty towards becoming best practice.
This report presents how the financial services industry is actively looking to bug bounty programs to augment their existing application security testing programs and better protect their customers.
Download this report to discover:
Real statistics that illustrate why financial organizations utilize bug bounty programs and the results that they provide;
A case-study perspective on how financial groups have successfully implemented bug bounty programs;
Some of the key factors to evaluate if your organization should consider a bug bounty program.