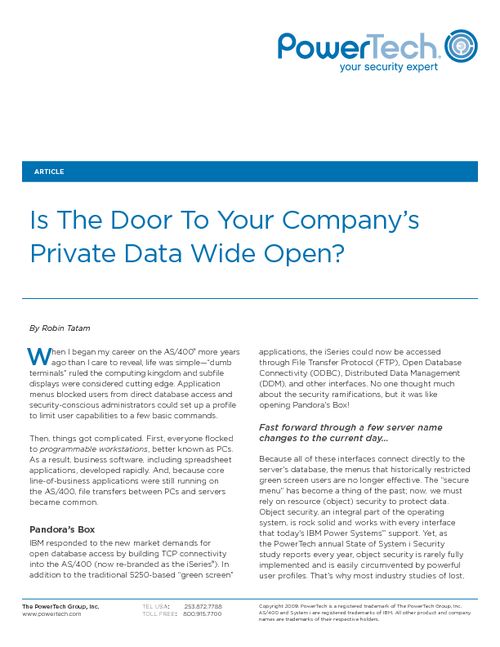 In the early days of the AS/400®, life was simple: "dumb terminals" ruled the computing kingdom and application menus blocked users from direct database access. Then, personal computers evolved and file transfers between PCs and servers became common - the "secure menu" became a thing of the past. Today, we must rely on resource (object) security to protect data on Power Systems running IBM i. But, many PC-based FTP programs provide full graphical access to any authorized or unsecured library, or Integrated File System (IFS) directory.
See Also: Live Webinar | Empowering Your Human Firewall: The Art and Science of Secure Behavior
This white paper describes the methods available to secure these interfaces. You'll learn the many benefits of a professional network security solution that allows you to:
Make all network requests to the server visible.
Store network information in a secure IBM repository for analysis and reporting.
Issue alerts for user and application requests for immediate notification and response.
Report on user access to IFS directories, including any files viewed or deleted.
Automatically block unauthorized access attempts while notifying the system administrator.
Run pre approved requests under an alternate profile for temporary access.