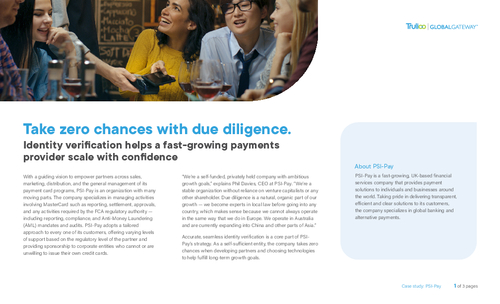 Identity verification helps a fast-growing payments provider scale with confidence.
PSI-Pay is a fast-growing, UK-based financial services company that provides payment solutions to individuals and businesses around the world. Taking pride in delivering transparent, efficient and clear solutions to its customers, the company specializes in global banking and alternative payments.
This case study details how Trulioo has helped PSI-Pay perform frictionless identity verification to fulfill KYB and KYC compliance and seamlessly enter new global markets.