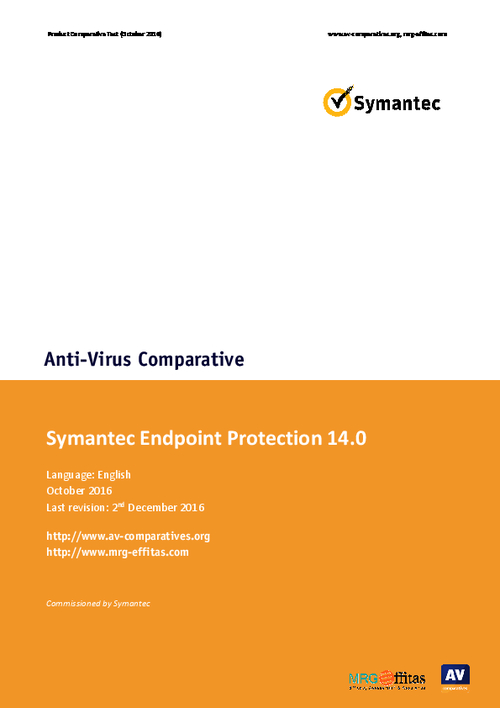 To handle new forms of threats like cyber espionage or ransomware enterprises need to evolve their endpoint protection solutions to cover all threat surfaces.
Download this whitepaper to review the effectiveness of seven different products, on several different attack vectors and learn how you can make your strategy as effective as possible.
Sponsored By Symantec: 350 Ellis Street, Mountain View, CA 94043 United States Phone: +1 650-527-8000 www.symantec.com
This promotion is brought to you by ISMG. ISMG is obtaining your consent to send electronic messages to you on behalf of itself and Symantec. By submitting your information you agree to be contacted by Symantec on topics of interest. Your information will not be shared outside Symantec or ISMG, and you can unsubscribe from emails sent by ISMG, or Symantec by clicking on "Unsubscribe" on any email received.