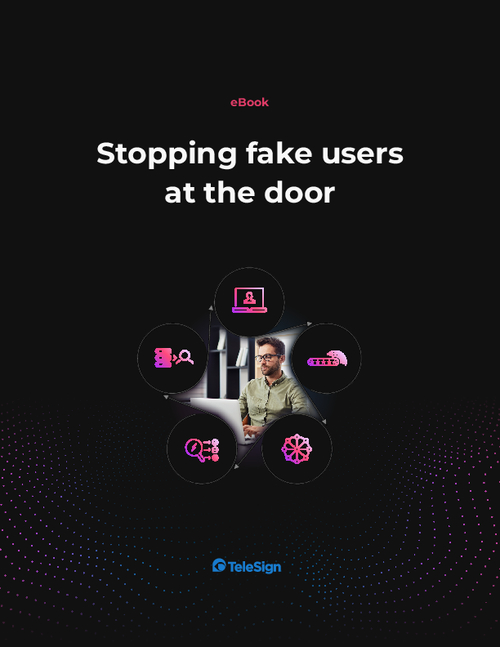 Even powerful brands are not immune from fake users; in fact, they are often the most prominent targets. In Q4 of 2021 alone, Facebook removed 1.3 billion fake accounts.
Today, most ecosystems are littered with fake accounts set up to steal confidential information, post fake product reviews, spam legitimate customers, along with other problematic actions that detract from the value of your products and services.
To successfully limit fake users and the damage they create, you need to stop fraud at the source ie. onboarding. Unless bad actors are discovered during onboarding, it is difficult and costly to stop them once they enter your platform and set up shop. Download this whitepaper to know about key steps to limit fake users.
TeleSign connects, protects, and defends the customer experience with our intelligence that deliver user verification, digital identity, and omnichannel communications. Visit TeleSign.com for more information.