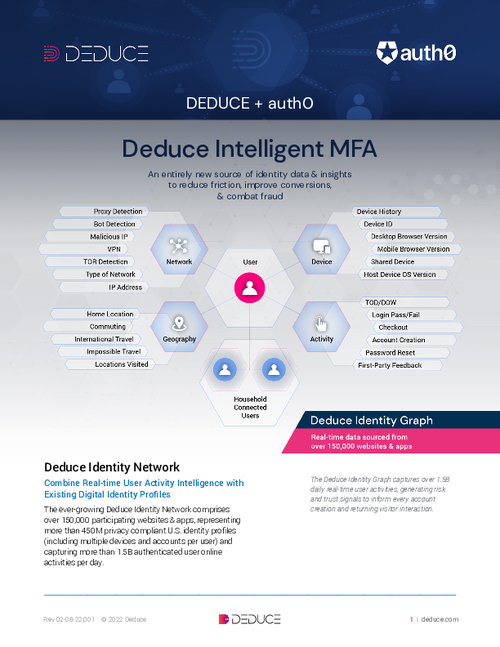 An entirely new source of identity data & insights to reduce friction, improve conversions, & combat fraud.
With Deduce real-time Identity Insights integrated into your Auth0 Identity Platform, the efficacy and accuracy of existing analytics and predictive modeling can increase significantly. Deduce's real-time activity intelligence complements your investments in identity and fraud prevention platforms, bot detection, account protection, and loss prevention by supplementing biometric, PII and other identity data resulting in new capabilities such as, an understanding of user behavior prior to interaction with your service.
Get this solution brief to find out how integrating Deduce into the Auth0 Identity Platform can help you reduce friction, improve conversions, and combat fraud.