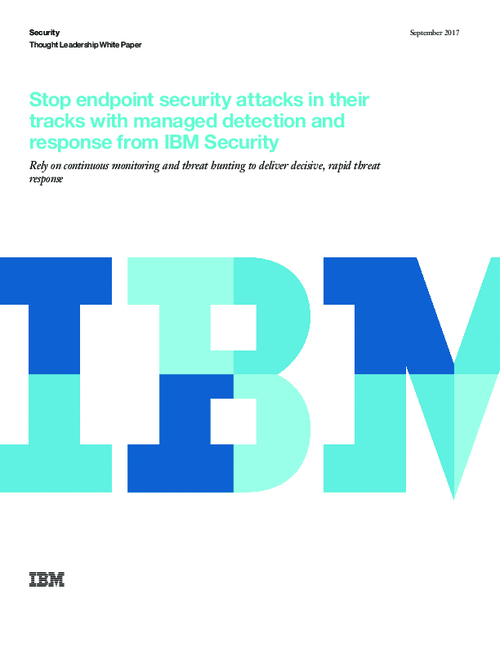 Organisations today must assume that their environments have been compromised by a security breach. And if they haven't been compromised yet, they will be.
Endpoints are the most vulnerable and most-used point of entry into an organization's valuable assets. But endpoints have proliferated, from cloudbased or virtualized systems, mobile hardware such as phones and tablets, and Internet of Things devices, to a range of employee-owned devices.
Download this whitepaper to learn about:
Organisations that benefit from managed detection;
Empowering security analysts with actionable data;
Reactive threat responses.