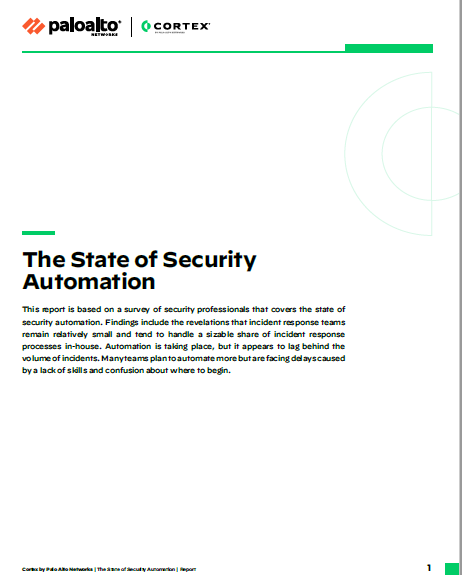 This report is based on a survey of security professionals that covers the state of security automation. Findings include the revelations that incident response teams remain relatively small and tend to handle a sizable share of incident response processes in-house.
Automation is taking place, but it appears to lag behind the volume of incidents. Many teams plan to automate more but are facing delays caused by a lack of skills and confusion about where to begin.
Download this report to learn the full detail and findings of the current state of security automation.