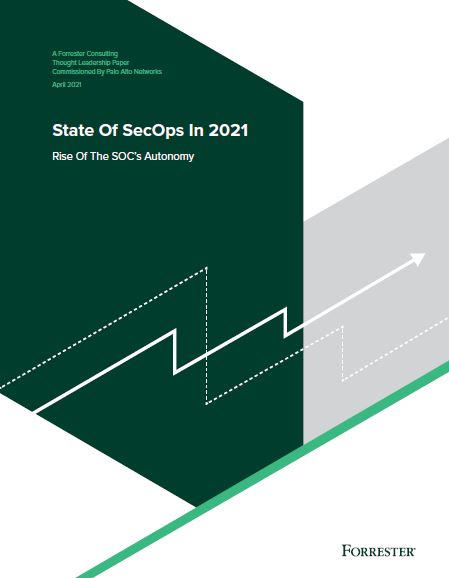 Few organizations have reached security operations center (SOC) maturity. According to this Forrester Consulting SecOps study, 70% of respondents have begun their automation journey, with 44% expected to use more automation in the next couple of years. At the same time, disjointed security tools and overly complex processes continue to overwhelm SOCs, leading to a lack of insight, subpar security outcomes and fatigued analysts.
As the number of cybersecurity breaches continues to rise, it's time to rethink the typical approach to SecOps. Organizations must dramatically improve and scale their incident response capabilities in order to keep up.
This study shares findings on:
What modern SecOps teams, processes and toolkits look like
Key challenges and threats organizations face today
The role of automation in SOC readiness and success
Get your copy of the Forrester Consulting "2021 State of Security Operations" study to learn critical steps security leaders can take now for better security maturity in the near future.
The "2021 State of Security Operations" study was commissioned by Palo Alto Networks and conducted by Forrester Consulting.