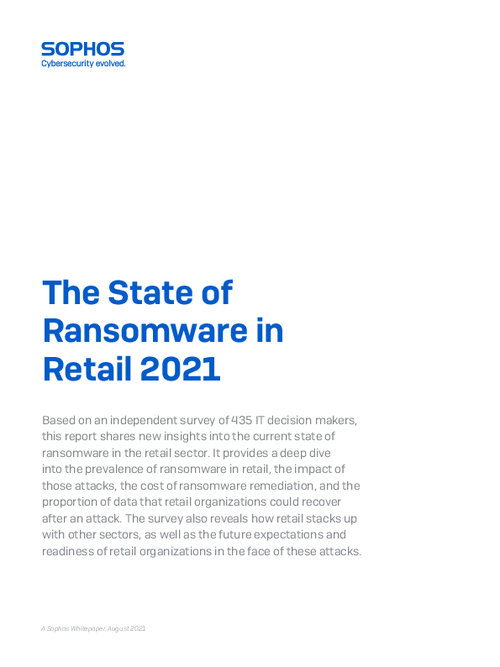 Check out this report to get deep insights into the state of ransomware in the retail sector. Based on an independent survey of 435 retail IT decision-makers across the globe, it reveals:
The prevalence of ransomware in retail;
How often retail organizations pay the ransom;
How much data victims get back after paying up;
The full cost to recover from a ransomware attack;
The readiness of retail to deal with future ransomware attacks.
Also, discover the impact of COVID-19 and increased online shopping on cybersecurity in retail, and learn how retail stacks up against other sectors.