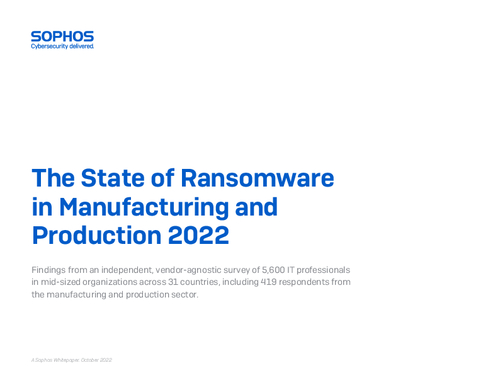 In this report, 55% of manufacturing and production organizations were hit by ransomware in 2021, up from 36% in 2020.
This is a 52% increase over the course of a year, demonstrating that adversaries have become considerably more capable of executing the most significant attacks at scale.
Download this Report and learn:
Why Manufacturing and production made highest ransom payments?
Cyber insurance coverage against ransomware;
Data Recovered by Manufacturing and Production.