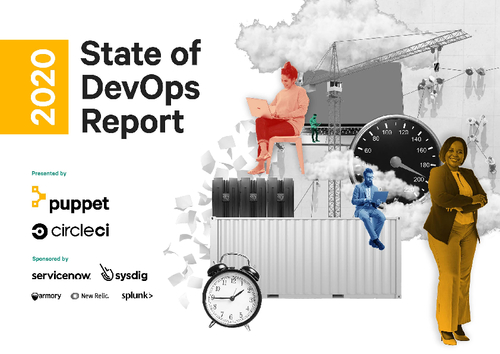 During a decade that has redefined people's expectations for software, this ongoing survey of more than 35,000 technical professionals around the world has deepened understanding of the practices that let some organizations streak ahead, while others are left in the dust.
The 2020 State of DevOps Report focuses on two areas that can help organizations scale their DevOps initiative: a platform approach to software delivery and applying DevOps principles to change management.
Download this report to learn:
How an internal platform can help scale DevOps practices;
The importance of having a product mindset;
How self-service capabilities evolve as DevOps practices evolve;
Four approaches to change management based on approval processes, automated testing and deployment and risk mitigation techniques.