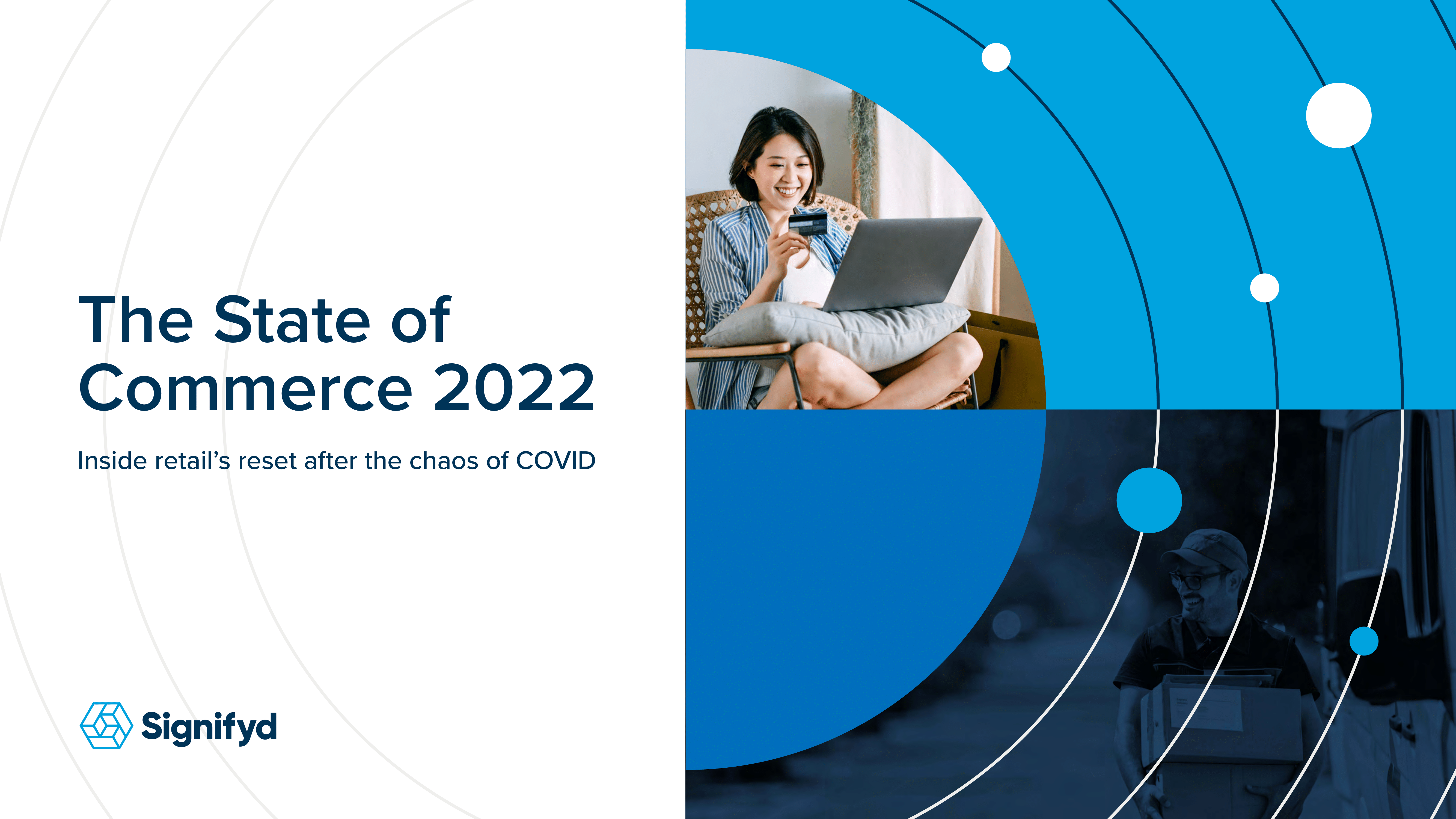 Inside retail's reset after the chaos of COVID-19.
You'd think now would be a good time for retailers to rest after two years of scrambling during a pandemic that saw rapid-fire ecommerce growth and dramatic change in consumers' habits and preferences. But retail doesn't take a breath.
The State of Commerce report sheds light on several ecommerce trends and provides key insights to help your business succeed in a post-pandemic economy.
In this report, retailers will learn about:
The transformation of online payments
The explosion of online returns
The increasing diversity of omnichannel fulfillment
The growing strength of online marketplaces
Download the report today!