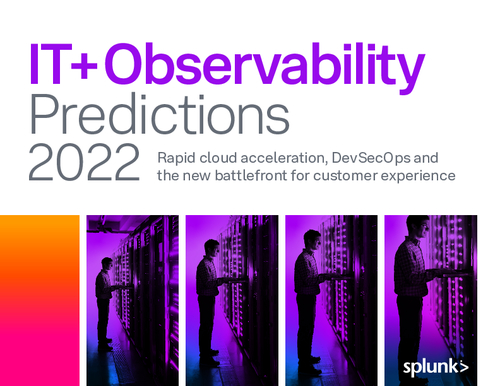 The world of IT is moving faster, and in more directions at once, than ever. From classic ITOps to DevOps and DevSecOps, our leaders predict key trends for the new year:
Serverless: Great idea, with more complexities than most IT teams realize.
Edge computing: You'll get so tired of the buzz, you'll stop listening. You really shouldn't.
AIOps and observability: Two great tastes that will taste great together, starting now.
What's better than surprises? Being ready for anything. Read Splunk's IT and Observability Predictions 2022.