Six Ways to Reduce PCI DSS Audit Scope by Tokenizing Cardholder Data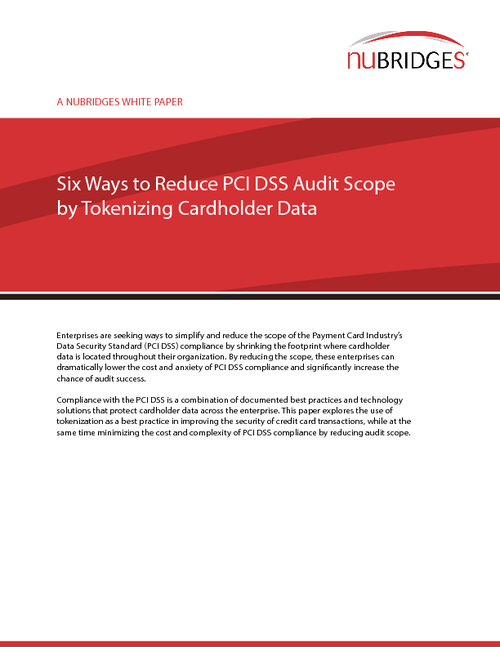 Merchant banks, card processors and payment gateways are all seeking ways to simplify and reduce the scope of the Payment Card Industry's Data Security Standard (PCI DSS) compliance by shrinking the footprint where cardholder data is located throughout their organization. By reducing the scope, these organizations can dramatically lower the cost and anxiety of PCI DSS compliance and significantly increase the chance of audit success.
Compliance with the PCI DSS is a combination of documented best practices and technology solutions that protect cardholder data across the enterprise.
This paper explores the use of tokenization as a best practice in improving the security of credit card transactions, while at the same time minimizing the cost and complexity of PCI DSS compliance by reducing audit scope. Download White Paper