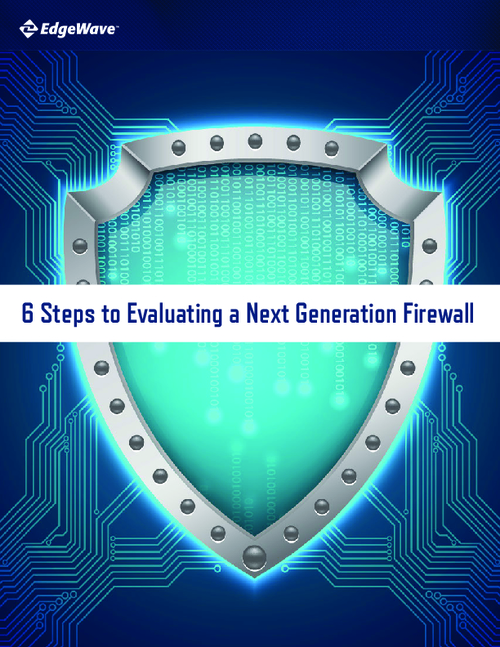 Given the ubiquitous and sophisticated threats to the enterprise, more financial services companies are turning to Next Generation Firewalls for protection. Designed to perform complex packet inspection and intrusion prevention, Next Generation Firewalls can keep up with throughput of large enterprises, while offering the flexibility to modify rules for an entire company or a single employee.
Whether you are evaluating a Next Generation Firewall for the first time or are researching because your current solution is less than optimal, knowing what to look for can save you time and money in the long run.
Download this whitepaper to learn the Six Steps to Evaluating a Next Generation Firewal and:
To Uncover All Necessary Requirements
How to Calculate Total Cost of Ownership
The Hard Questions to Ask Vendors
These six key steps will help you evaluate competitive offerings and understand new approaches to basic problems of vulnerability assessment, malware protection and cloud-based application control.