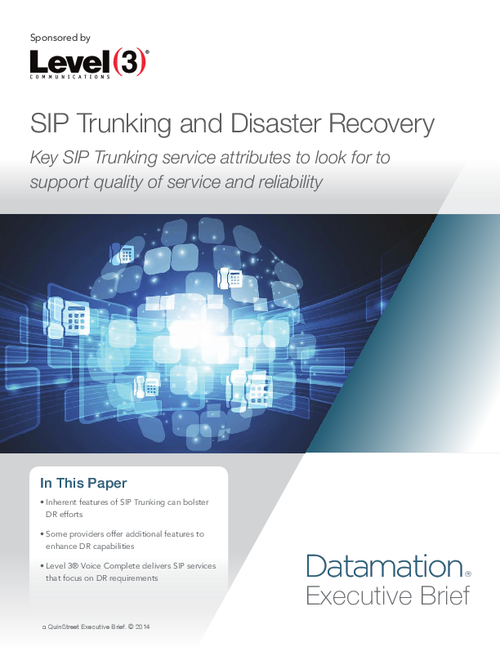 Companies have begun embracing Session Initiation Protocol (SIP) Trunking as a way to cut costs by consolidating their voice and data networks and to increase productivity by enabling sophisticated unified communications and collaboration applications and services.
Download this whitepaper to explore:
How inherent features of SIP Trunking can bolster DR efforts.
The benefits of using providers that offer additional features to enhance DR capabilities.