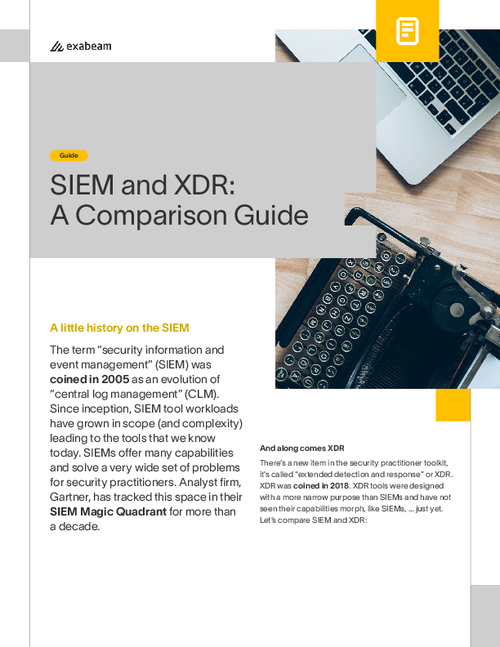 Access the guide to start comparing
Although both SIEM and open XDR share some characteristics, their design philosophy and core capabilities make them different. So which tool do you need for your organization?
Find out how SIEM and open XDR are best suited for different situations. In this comparison guide, we dive into the strengths and differences of SIEM and XDR.