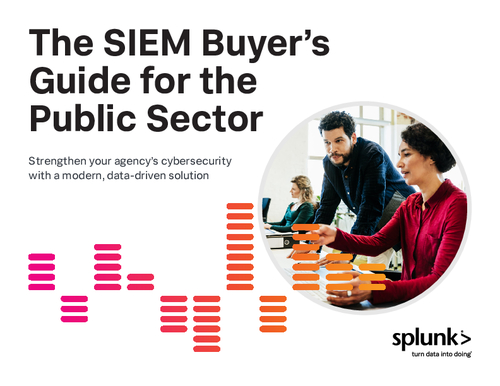 It's a new and challenging era for securing the public sector. Technology is changing at record speed, cyberthreats are constantly evolving, and demands on government agencies for seamless digital services, innovation and technological integration have grown exponentially. Digital transformation has gone from priority to imperative, and modernization strategies for IT and cybersecurity are now mission critical for federal agencies as well as state and local governments.
With a strong data and technology foundation, agencies can respond quickly to whatever comes their way, secure their organizations from ever-evolving threats and use their data to innovate.
Download The SIEM Buyer's Guide for the Public Sector to discover how the right security incident and event management (SIEM) solution can help you:
Accelerate threat detection and investigation and gain full visibility across your environment;
Meet Executive Order (EO) mandates for cyber incident response and zero trust architecture;
Protect your data's confidentiality, integrity and availability in compliance with government requirements such as FedRAMP moderate and IL5;
Increase flexibility and compatibility across tools and technologies.