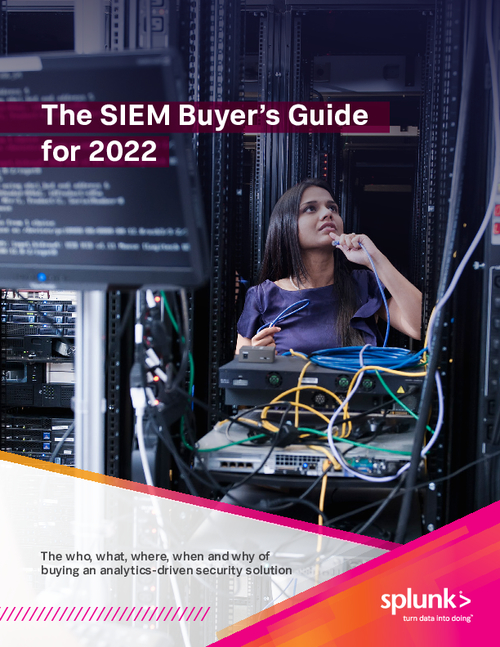 In 2022, security information event management (SIEM) solutions will be far more than an information platform, expanding to include compliance reporting and logs from firewalls and other devices, as well as user and entity behavior analytics (UEBA) — considered an essential capability by Gartner. Organizations need a solution that can monitor, detect, investigate and respond to threats with streaming, cloud-based security analytics.
In The SIEM Buyer's Guide for 2022, we aim to explain what a SIEM solution is, what it isn't, its evolution, what it does and how to evaluate if it's the right security solution for your organization.
Download The SIEM Buyer's Guide for 2022 to learn:
The limitations of a legacy SIEM solution.
The use cases solved by an analytics-driven SIEM solution.
The ROI benefits of adopting a modern SIEM solution.