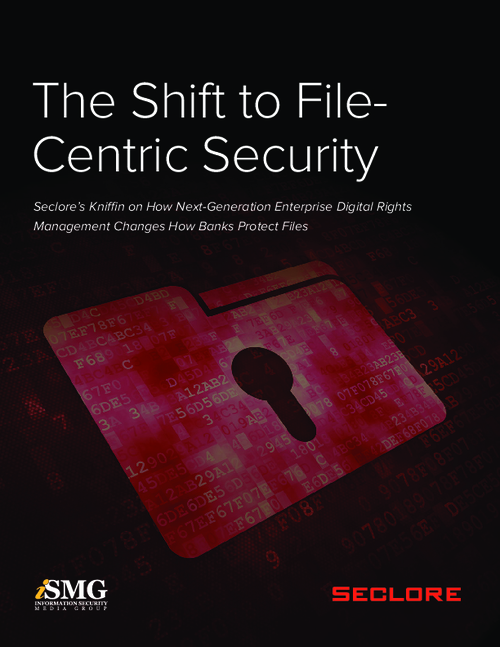 Files may be secure within a network using perimeter-based solutions. They may even remain secure during transit using encryption technologies. But what happens once recipients obtain and decrypt those files? How do you keep information secure as the file gets passed around or downloaded onto a flash drive? How can you prevent insiders from taking screenshots of that information and sharing it with unauthorized parties? How do you limit the access rights to that file to a certain number of days?
Files need file-centric security that are automatically enforced and persistent to prevent theft and maintain their integrity, explains Chris Kniffin of Seclore.
Download this whitepaper to get Kniffin's insight into:
How organizations are inadvertently putting customer data at risk;
The concept of Enterprise Digital Rights Management (EDRM) to protect internal and customer data;
What to look for in an EDRM solution and where to use it in a bank.