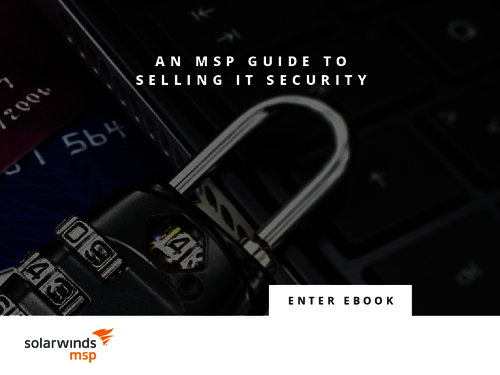 Security is often discussed as one of the most commonly overlooked ways to add value, and ultimately is an exercise in risk management. One cannot simply sell "security," as if it was a boxed product or a SKU to order. Instead, the MSP assumes more risk from their end customers by taking on the responsibility for correctly managing an infrastructure.
Download this eBook to learn the top five tips for selling IT security, including:
How to avoid a single-function point solution;
Ways to be prepared to explain how SMBs can also benefit from your solutions;
Constructing an "all inclusive" package of services and how to evolve into an MSSP.