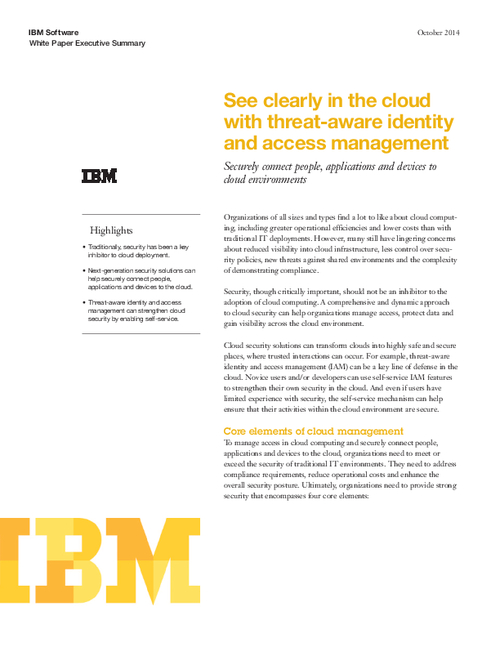 Organizations of all sizes and types find a lot to like about cloud computing, including greater operational efficiencies and lower costs than with traditional IT deployments. However, many still have lingering concerns about reduced visibility into cloud infrastructure, less control over security policies, new threats against shared environments and the complexity of demonstrating compliance.
Download this white paper to explore:
How traditionally, security has been a key inhibitor to cloud deployment:
Next-generation security solutions can help securely connect people, applications and devices to the cloud;
How to strengthen cloud security by enabling self-service.